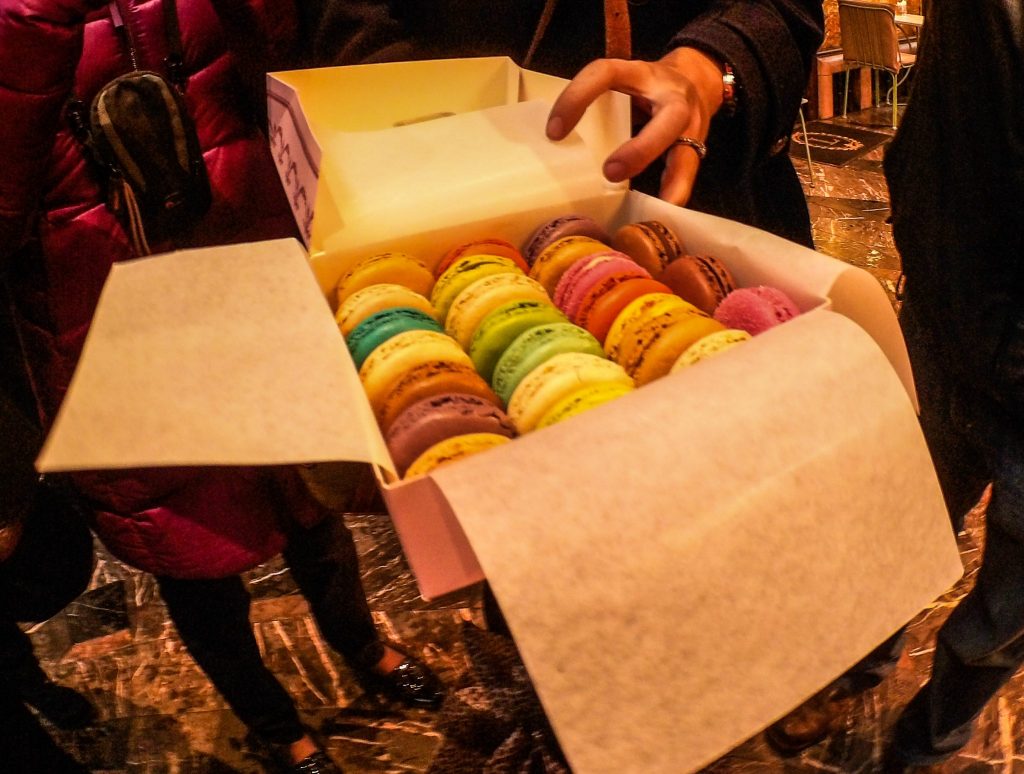 I've always said that you can eat well in London , it's not necessarily like the rest of the UK and you have to forget the clichés. Salty or sweet, the city's trademark is obviously its international cuisine and yes, it even seems that Indian food is better and more authentic in London than in India. I will not say anything, I am not an expert. But then, what about the sweet for a French and his puck delicate and accustomed?
At Fortnum and Mason, we do not taste anything and savor with the eyes, but it makes you want to come back and try all these flavors. Then, stop at Ladurée in Burlington Arcade. Believe it or not, I had never tasted a Ladurée macaroon and had to go to London to do it. A height, a scandal! It was delicious and I picked up a few.
Direction then the Belgian chocolatier Godiva. Once again, it's a first and it's divine. I'm back again with pleasure and yes, I'll come back!
The tour usually ends with an English tea, a perfect end to enjoy London. We are taken to a secret shop in Carnaby,  Choccywoccydoodah , where we discover a top secret and kitsch private room, decorated in a completely delirious and delicious way, with a view of Carnaby and passers-by in the rain. This is the time to taste everything: chocolates, brownies of all flavors, cakes, hot chocolates … and clearly overdose with sugar! But it was good, surprising and original and it would be the perfect place for a bachelor party or celebrate her 30th birthday !